John Akre, Animator, Etc.
I am an animator, a teaching artist, a videomaker, and I write and make books and comics. I like history and community and creaky old forms of media.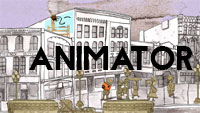 Find out about Demolition Dreaming, my animated feature work-in-progress.
I organize an animation festival called MinnAnimate.
I'm writing occasionally about Minnesota film in Marcus Guidance.
Find out about my Street Animation Station.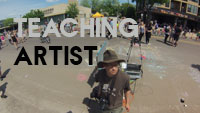 See what students in some of my recent teaching artist projects created.
Find out about Transitions Animated, a project I worked on with students at Minnesota Transitions Charter School.
Check out the Animation Station in the Northrup King Building during Art-A-Whirl.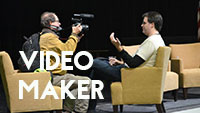 Check out GreenJeansMedia.com, the production company that I co-own with my partner Beth.
Watch Filling the Void, my documentary about an incredible public art project.
Find out about Bing Thisby, my animation archaeology and graphic novel project.
Danse Macabre, a public animation project at the Minnesota Orchestra
North by Northeast at Northrup King Building
Free Range Film Festival Trailer 2014 from John Akre on Vimeo.
I am a teaching artist, an animator who makes short and feature-length animated work, a comic book artist and writer, and create documentary video work. Check out what I can do, read about me, and hire me to do some work for you!