Animation Station at Northrup King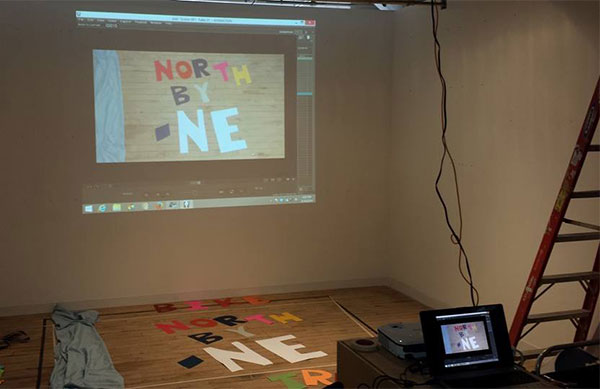 Northeast Minneapolis animator John Akre installed his Stop Motion Animation Station in Northrup King Room 245 during Art-A-Whirl. He worked on a stop motion animated film in the space and many people came by to help animated the film, or just to watch.
He animated "North by Northeast," a short poetic essay by Andy Waltzer.
Marlin Levison of the Star Tribune took these great photographs of the animation station in action.
The Star Tribune also made this great video about Art-A-Whirl. The animation station is right at the beginning of it!

Here is the final film!
Special thanks to Debbie Woodward and the Northrup King Building for providing a great space to do this!
John Akre is a fiscal year 2014 recipient of an Artist Initiative grant from the Minnesota State Arts Board. This activity is funded, in part, by the arts and cultural heritage fund as appropriated by the Minnesota State Legislature with money from the Legacy Amendment vote of the people of Minnesota on November 4, 2008.