Transitions Animated
Transitions Animated from MTS Digital Media Academy on Vimeo.
Here is the Transitions Animated Movie.
Transitions Animated: The Documentary
Here is a behind the scenes look at the project.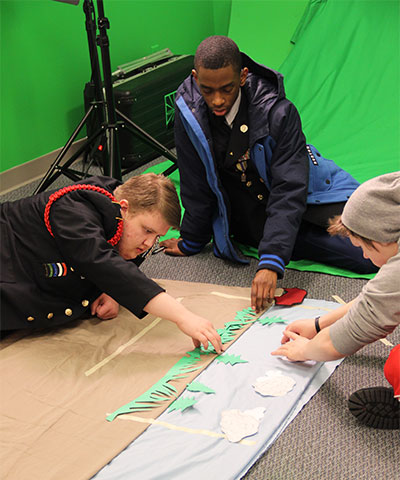 Sure, your school is here now, but what was in this spot twenty years ago, sixty years ago, one hundred or even five hundred years ago or more?
This is a question that students at the Minnesota Transitions Charter High School investigated with animator John Akre in the winter and spring of 2014. They created a stop motion animated film that looks at the history of the piece of land on which their school sits, which is near the intersection of Lake Street and Minnehaha Avenue in Minneapolis.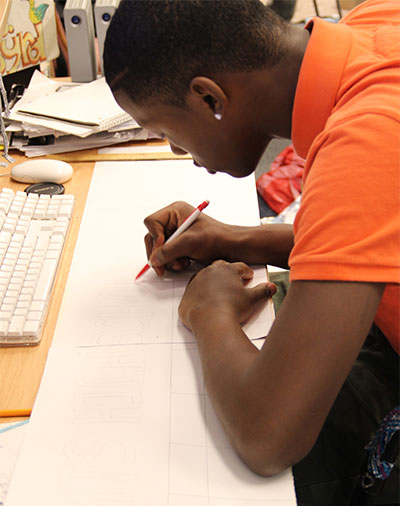 Akre worked with the students and teachers Katy Byrd, Peter Duggan, and Nick Reitenour. The students planned and storyboarded the film and broke the story into sections that groups of two worked on. Then they created props and characters and animated the film on the floor using a large-scale stop motion animation setup.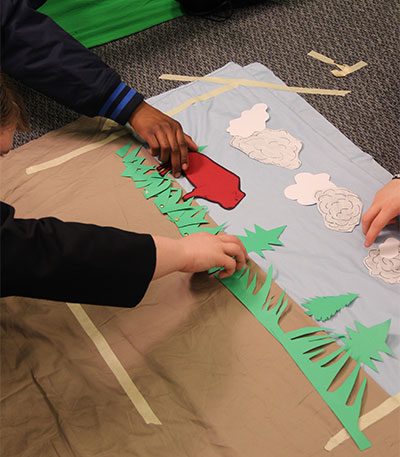 They told the story of their schools location from the days then the land was prairie to the present.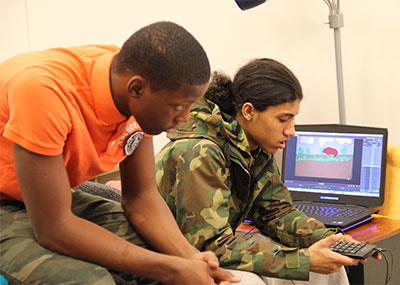 They learned the technology of stop motion animation, and are learning how to edit an animated documentary into an engaging story.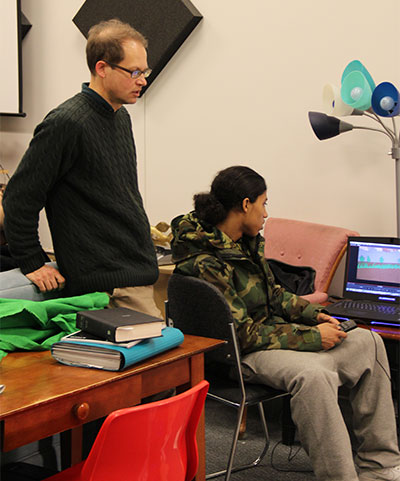 Akre also worked with students at the MTS Elementary School to create some additional scenes for the film. These students, 3rd, 4th and 5th graders, explored what animation is by creating their own animation.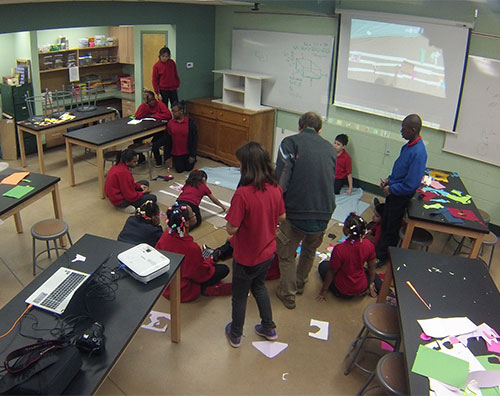 I'd like to specially thank the staff at the Minneapolis Collection at the Hennepin County Central Library and Shari Albers of the Hennepin History Museum for their assistance in doing the historical research.
Here are two posters for the project made by students: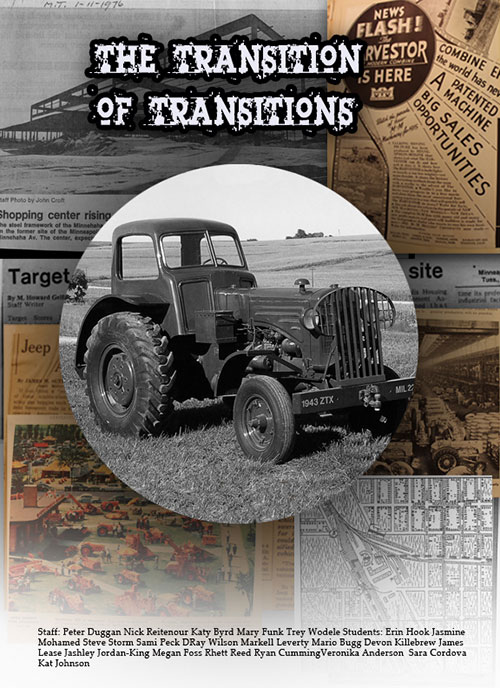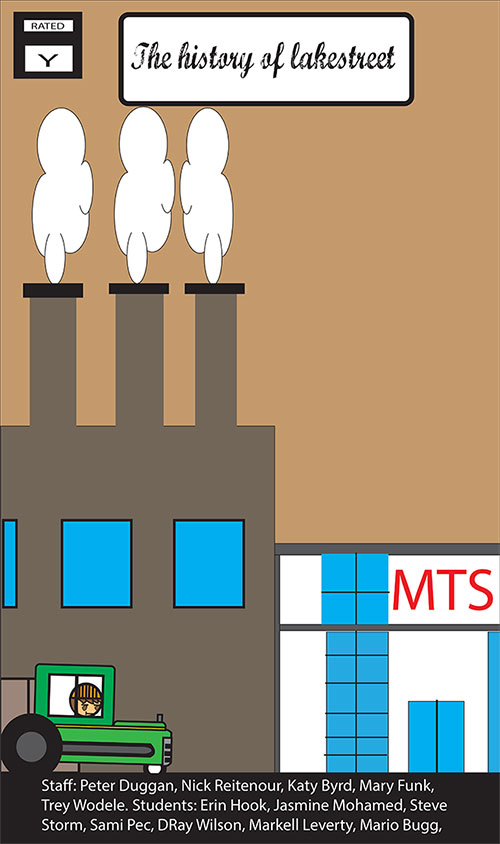 This activity is made possible by the voters of Minnesota through a grant from the Minnesota State Arts Board, thanks to a legislative appropriation from the arts and cultural heritage fund.